Pay and budget bills better
Get the flexibility to pay bills your way, whether upfront or over time in 4 easy installments. No interest. No late fees. Just a simple subscription.
Get started
Easy. Peasy. Bill payments.
Create an account and upload a bill in minutes. Let us do the rest.
Upload a bill
Snap a photo of your bill or choose a file to upload
We pay your bill
We pay your bill upfront, even if your biller only takes checks!
Choose how you pay
Pay upfront or in installments due every two weeks. Always interest-free.
Easy. Peasy. Bill payments.
Create an account and upload a bill in minutes. Let us do the rest.
Pay now or pay later in four
easy payments
Need flexibility? Make your budget go the extra distance by paying in installments.
Build your credit
history
Each payment with Deferit is reported to credit bureaus to help build credit.
The fastest and easiest
way to pay any bill
Simply take a photo of your bill and we take care of the rest! Whether paid online, by ACH, or by check.
Build credit with every payment
Make the most of your bills by getting everyday payments reported to TransUnion®, Experian®, and Equifax®.
Learn more
Save over $200 a year on your bills
Send us bills you want lowered and leave the rest to us. Our experts do all the hard work to get you the best deals.
Learn more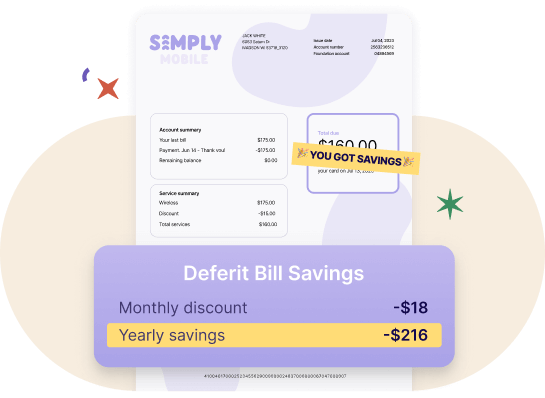 Pay any type of bill with Deferit
Eligibility criteria applies. Installment payments are unavailable for credit, loan, retail purchases or other similar payments.
You're in great company!
But don't take our word for it, see what other people are saying!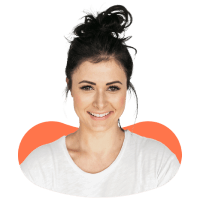 Where is the 10 star rating. This business is amazing. I have used them for 4 bills and it's a life saver. Easy to get a hold of with no nasty surprises makes budgeting so much easier.
Sara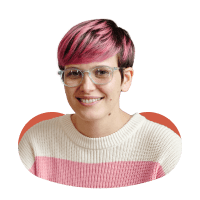 Sceptic at first with nothing to lose, but the website and the App works exactly as described - have now paid a few bills with ZERO issues. The bills have been paid on the date requested...
Emma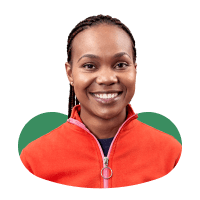 Excellent system that allows you to pay your bills on time during difficult situations. They only charge a reasonable monthly charge! Have been using it to pay phone and electricity...
Maddy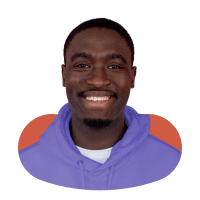 What a great service! Easy to use, nothing hidden, all is as they say it is. Great to know it is there when you need it. Highly recommend Deferit.
Adam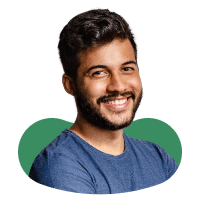 Deferit is user friendly! It has saved me from late fees on outstanding bills and I no longer stress about bills. I recommend it to all my family and friends. Great service!
Benjamin