Get paid quicker and delight your customers.
Offer customers an easier way to pay your bills and stop chasing late payments. Deferit pays you upfront while your customers pay over 4 flexible installments.
A win-win bill payment solution
Get paid more often
Capture more payments by offering customers the ability to pay over 4 flexible interest-free installments. When using Deferit for payment, businesses get paid 20% faster and experience less overdue payments. We absorb all credit and non-payment risk at no additional cost too!
20
%
Improvement in on-time payments
Take the load off your internal operations
From enquiries to collections, Deferit saves you time and money when interacting with customers so you can invest every dollar back into your business. We offer full support at ZERO cost.
74
%
Customers more likely to engage and repeat
Enrich your customer experience
Give your customers freedom and flexibility in managing their payments by allowing them to set their own due dates, move payments and manage their finances with no interest or late fees. They get all of that while you get paid upfront and in full.
80
%
Late paying customers pay their next bill on time
A trusted payment solution with proven value for businesses of all shapes and sizes.
550,000
Happy customers
10M
Payments processed
$250M
Bills paid
4.9/5
10,000+ reviews
How it works
A faster, secure, more flexible way to pay is only a click away!
Add Deferit as a payment option using any of our quick and easy solutions
Deferit pays you upfront as soon as your customer accepts the payment
Your customer pays Deferit over time in 4 flexible installments

Add Deferit as a payment option
Issue an invoice directly
Issue an invoice to your customer directly from your free Deferit business portal.
Use a simple button
Add a simple button that customers can click to pay your bill from anywhere. No coding or integrations needed.
Add via an integration
Use one of our already built integrations for popular accounting and payment systems.
Go custom with an API
Get tailored functionality and build a customized customer journey with our simple and flexible API.
How Deferit Compares
From cost to convenience, your business will benefit from Deferit's free and flexible bill payment solution.
No late payment fees for customers
4 flexible installments, every two weeks
Monthly customer subscription fee
Promotes positive payment behavior and better financial management
Valued across all industries
Telecommunications
Car registration
Healthcare
Electricity
Insurance
Vet
Council
Electricians
Mechanics
Customers love Deferit
With an industry-leading NPS of +88, rest assured we always put customers first. With no interest and no late fees, our goal is to help your customers pay their bills.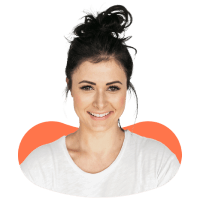 Where is the 10 star rating. This business is amazing. I have used them for 4 bills and it's a life saver. Easy to get a hold of with no nasty surprises makes budgeting so much easier.
Sara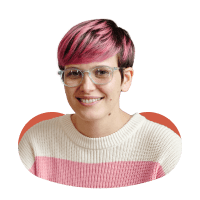 Sceptic at first with nothing to lose, but the website and the App works exactly as described - have now paid a few bills with ZERO issues. The bills have been paid on the date requested...
Emma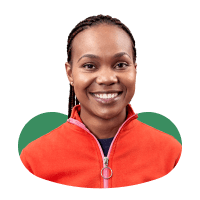 Excellent system that allows you to pay your bills on time during difficult situations. They only charge a reasonable monthly charge! Have been using it to pay phone and electricity...
Maddy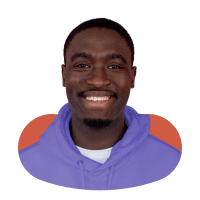 What a great service! Easy to use, nothing hidden, all is as they say it is. Great to know it is there when you need it. Highly recommend Deferit.
Adam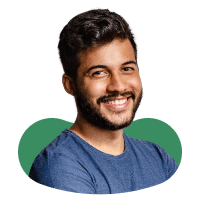 Deferit is user friendly! It has saved me from late fees on outstanding bills and I no longer stress about bills. I recommend it to all my family and friends. Great service!
Benjamin
FAQs
How do I add Deferit as a payment option for my customers?
You can get started right now. No matter if you are a large enterprise or small business, if you are interested in offering Deferit as a payment option to your customers, we can find the right solution for you. Read more about our solutions in the how it works section, or get in touch via the form below.
How will my customers benefit from using Deferit?
Deferit is a platform that empowers anyone to pay a bill in a flexible and convenient way. By allowing customers to split the cost of bills into 4 installments, we provide a flexible and convenient payment solution to get bills paid, hassle-free.

Deferit was designed to fit perfectly into any budget. We don't charge any interest or late fees, just a monthly flat fee of $9.99. Customers have the flexibility to move the scheduled payment dates for free, to better suit their lifestyle needs.
How will my business benefit from using Deferit?
Deferit is a free solution for businesses to get paid quicker and more often. Attract new customers by offering a more flexible and affordable payment option for bills and allow them to split the cost over 4 installments. Deferit guarantees best in class customer service and experience, with an average 4.9 star rating across 20,000+ Google, social media, and app store ratings and reviews. Your customers will love you for offering Deferit as a payment option.

Deferit also reduces the load off your internal operations from customer enquiries to collections, all with no merchant fees whatsoever so you can invest every dollar back into your business. Need we say more? Get in touch to speak with our Partnership Team or get started online now.
Are Deferit's payment systems secure?
Absolutely. All customer connections and data transmission to and from Deferit is secured using the same high-grade 256-bit end to end encryption that banks use. Protecting the personal information of our customers and partners is our top priority. If you'd like to find out more about our security measures and processes please get in touch via the form below.
What is the cost of Deferit?
It is completely free to begin using Deferit for your business. There are no merchant fees, no upfront application fees, no ongoing fees and no annual fees. Absolutely no catch, just wins.

The Deferit platform purely operates on the simple monthly subscription fee charged to a customer using the service.
Learn how we can help your business
Want to get in touch? Contact our Partnership Team below.